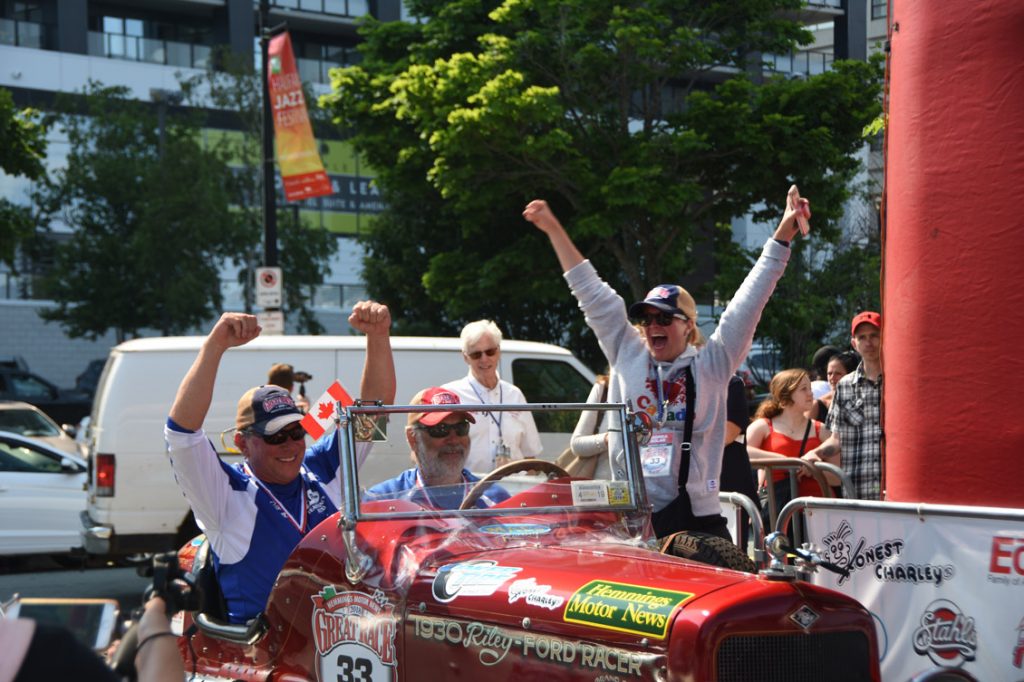 Seven Great Racers have moved up a division by virtue of their performances in the 2018 Great Race. Of course, the winners of the event, Jeff and Eric Fredette, have moved up from the Expert Division to Grand Championship Division. The Illinois team won the 2018 Great Race when it finished in Halifax, Nova Scotia, in their 1933 Ford pickup truck.
And the winners of the Sportsman Division, New York's Ric McIntosh, Brent Powley and Keith Wallace, will move up to the Expert Division after the three teamed up to pilot their 1930 Ford Speedster to victory.
There is also another way to move up from the Sportsman Division to the Expert Division – by placing in the Top 10 overall. And that's what Genna and Olivia Gentry did in their 1963 Dart convertible in only their second year. The Georgia sisters won the Rookie Division in 2017 and were second in the Sportsman Division in 2018. McIntosh, Powley and Wallace finish ninth overall and the Gentrys were 10th overall.