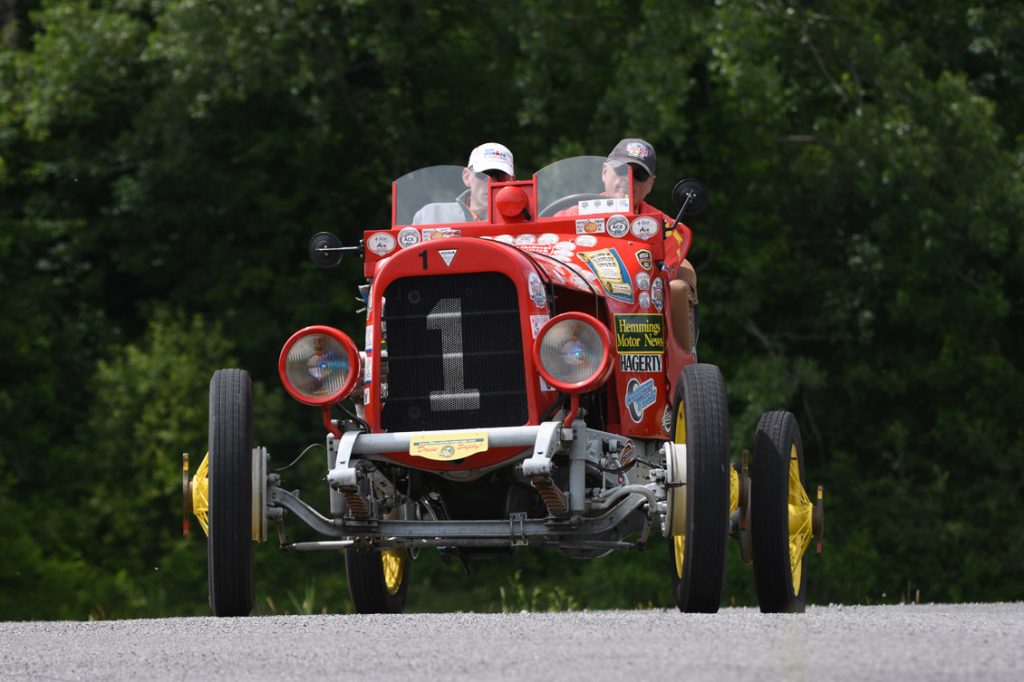 Howard and Doug Sharp of Fairport, N.Y., ran away with the Spring Pumpkin Run in Millsboro, Del., over the weekend in their 1916 Hudson Hillclimber in the Northeast Rally Club's kickoff of the rally season. The Sharps posted a 17.16 score, almost doubling the second-place time of 32.39 turned in by Pennsylvania's Corky and Tim Rutledge in their 1929 Ford Model A truck.
Third place went to Richard Fredette and Jim Caudle, from Louisiana and Illinois respectively, in their 1930 Ford Model A roadster with a 33.60. In fourth place was Brian Blood and Stephen Keller of Virginia in their 1969 Saab with a 33.83 and fifth was the father and son team of Ed and Steven Tourje of Pennsylvania with a 39.72 in their 1939 Ford Coupe. The Sharps scored an impressive 13-second day twice, but the lowest score was a 9 turned in by Fredette and Caudle and Jody Knowles and Beth Gentry in their 1932 Ford Cabriolet, both on the last day. The Pumpkin Run had a practice rally on Friday followed by two days of rallying with only the worst left dropped for each team on Saturday.
The spring rally season will continue this weekend in Joplin, Mo., with the annual VCRA event leading up to the Great Race start in Riverside, Calif., on Saturday, June 22.