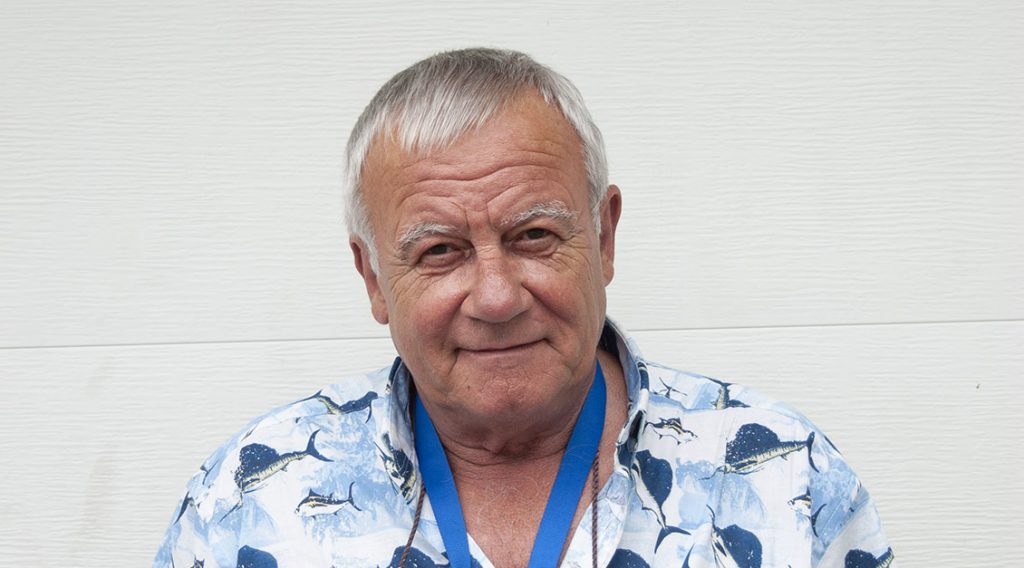 Longtime Great Race navigator Ty Holmquist of California passed away recently and we wanted to share his obituary. Ty navigated for his wife, Pam, as well for Curtis Graf and John Hollansworth over two decades of Great Racing always finishing near the top of his division. Below is Ty's obituary.
Ty Holmquist passed on March 26, 2019 with his family at his side in Murrieta, California at the age of 73. The family is planning a celebration of life on July 20th, 2019 in Temecula, CA with more details to follow.

Ty was born in Deadwood, South Dakota on May 19, 1945 and named Tyrone Patrick Holmquist. His family soon moved to Southern California where he was raised, the oldest of 5 children.

Ty joined the Air Force in 1963 and was stationed primarily in France and Germany in a communication role. He told stories of traveling around Europe with his backpack on leave mingling with the locals and learning their language. When discharged, he returned to California and was hired by AT&T for an underground cable communication center outside of San Luis Obispo. That was the beginning of his AT&T career. Ty spent most of his AT&T years as an Account Executive working in several locations throughout California. Ty retired from AT&T after 35 years. He then worked in Real Estate for a few years before starting Country Rose Gallery and Frame in downtown Hollister, CA. After 10 years, he closed the business and started helping his son's business, Cool Air Solutions, in Murrieta, CA.

Ty's many special interests outside of work included SCCA Rallies and SCCA Pro Rallies. Ty was always the navigator and was famous, or infamous, in the Rally Navigator world. Always ready to help others learning the ropes. He won awards in Rally events that then that led to a long relationship with the Great American Race (GAR). The GAR is an antique car rally that went coast to coast every year. Ty was a top performer on this event for 25 years with over 10 of these years with his wife Pam in the driver's seat in their 32 Ford Open Racer.

From the time Ty and Pam moved to Hollister, he was active in the Hidden Valley Homeowner Association. He was generous with his time and willing to drill in and investigate the best solutions to problems. He served as a board member for over 15 years. Ty was also active for many years in the San Benito Mounted Search and Rescue Group.

He was funny, sharp, enjoyed having a good time, and loved music. Most of all he enjoyed helping others. Ty is survived by his wife and 3 children.