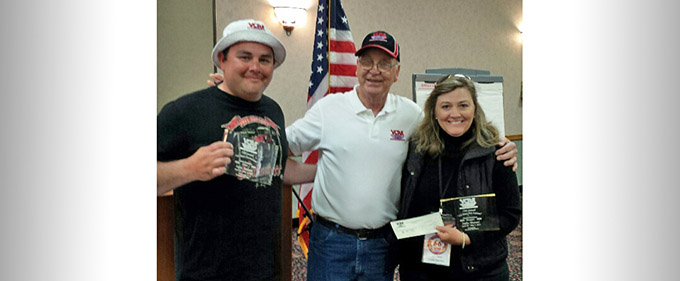 Beth Gentry and Jody Knowles won the annual VCRA All-Stars for Autism rally in Joplin, Missouri, last weekend as part of their preparations for the 2015 Great Race. Gentry and Knowles, from Newnan, Georgia, drove their 1932 Ford Cabriolet to the win in the rally, which covered about 600 miles in Missouri and Oklahoma during the three day event. The team has won the event before, and they have won the Coker Tire Challenge in Chattanooga several times as well.

The event featured 35 automobiles, most of whom are Great Race regulars. There were seven rookie teams who are entered in the Great Race this summer, which will start in Kirkwood, Missouri, on June 20. Dave Reeder and Sawyer Stone of Ft. Smith, Arkansas, were second in the event in their 1932 Ford Victoria. They won the 2006 Great Race and they will be competing in the event again this summer. Barry and Irene Jason of Keller, Texas, were third in their 1957 Ford Thunderbird. The Jasons have retired from Great Racing after posting a record third straight win in the event last year.
Rex Gardner, a long time Great Race participant, puts on the VCRA events and has raised more than $500,000 in the last 10 years for the fight against Autism.