Here we go! It's time to start rolling in St. Augustine, Florida. Great Racers have been in town for a few days, preparing their cars for a 2,300-mile adventure. Wednesday kicked off with an open house and reception at the Classic Car Museum of St. Augustine, then we had a full day of registration and tech inspection at the host hotel. Today, we hit the road on the Trophy Run, which is a warmup rally to get ready for tomorrow's green flag! Typically, the Trophy Run doesn't include a hosted lunch stop, but today was different. We went back to the Classic Car Museum of St. Augustine, where we were met with a huge crowd of spectators and great food. From there, racers went on the clock for the first time in the 2023 Hemmings Motor News Great Race presented by Coker Tire. Even though today's Trophy Run scores do not apply toward the overall race scores, it's still a great chance to get acclimated to the conditions and cars. Our short route had some challenges, and sunny skies and great scenery made for excellent views. We finished the day with a little dirt (sand) road action before coming back to the host hotel in St. Augustine.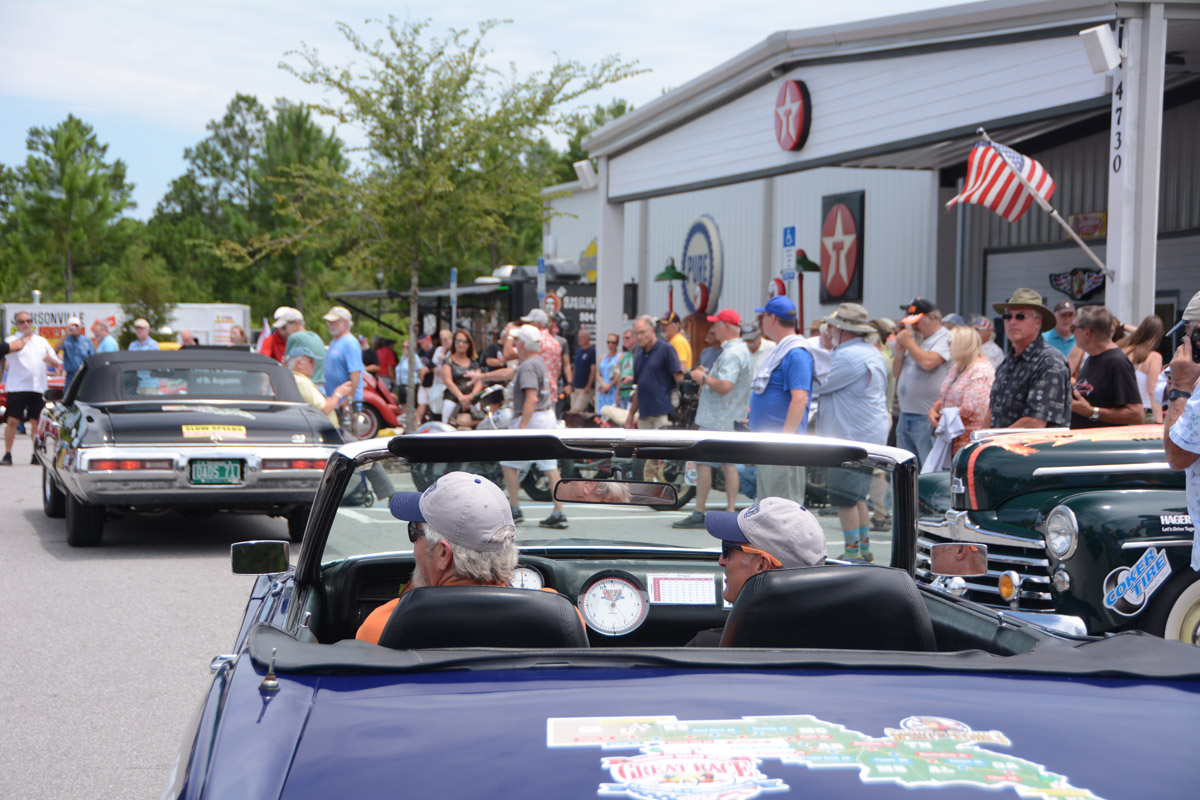 Once everyone was back at the hotel, it was time to reconvene in the ballroom for the opening banquet. Live music, great food and an awesome auction, led by Brad Phillips made for a fun evening. The auction raised more than $20,000 for the Scott Henderson Student Scholarship program to benefit students in our growing X-Cup division. Auction items includes a custom neon sign made by Jeff Hermanson, a beautiful painting by Sarah Stahl, several items donated by Great Racers, and the very last "Monster Cruiser" bicycle built by Coker Tire.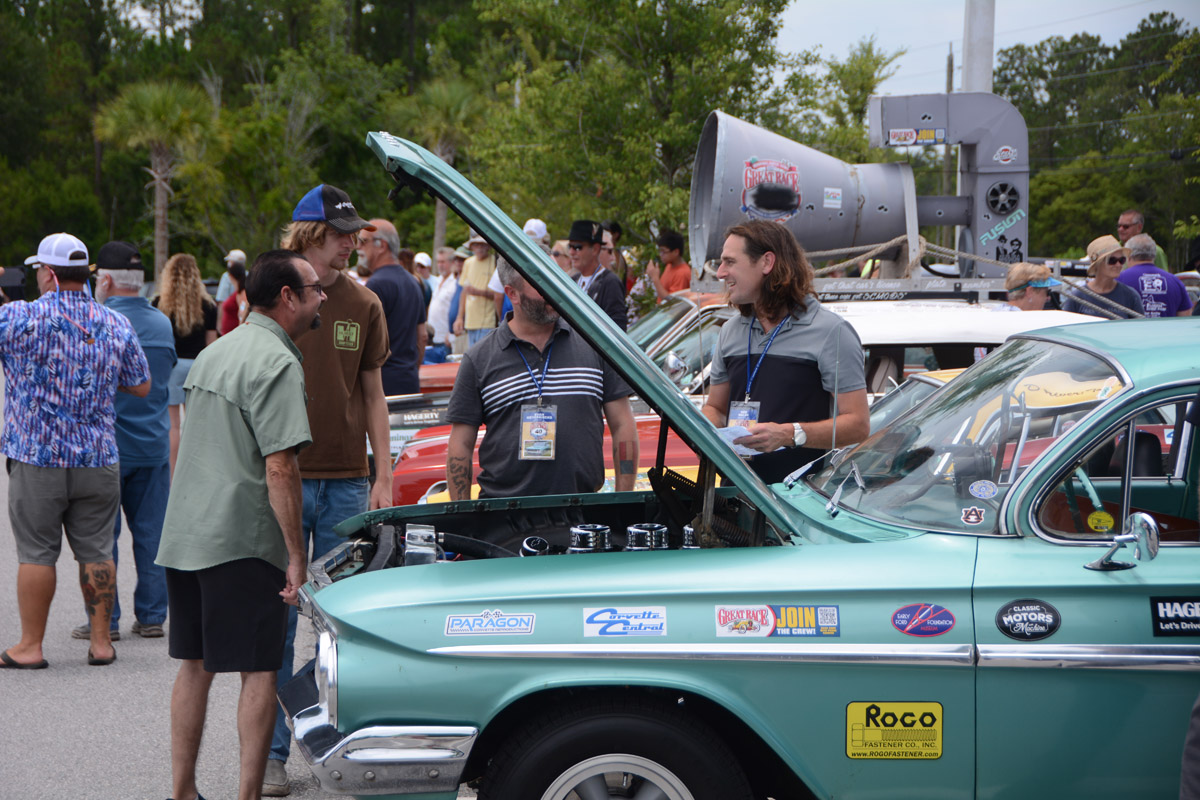 We also awarded the winners of the Trophy Run. With a very close finish at the top of the leaderboard, it was Neil Myerscough and his daughter Shanna Chatraw barely edging out three-time champions Howard and Douglas Sharp for the number one spot…2.46 seconds to 2.64 seconds! Let's get some rest and get ready to blast off from Francis Field in St. Augustine tomorrow morning!