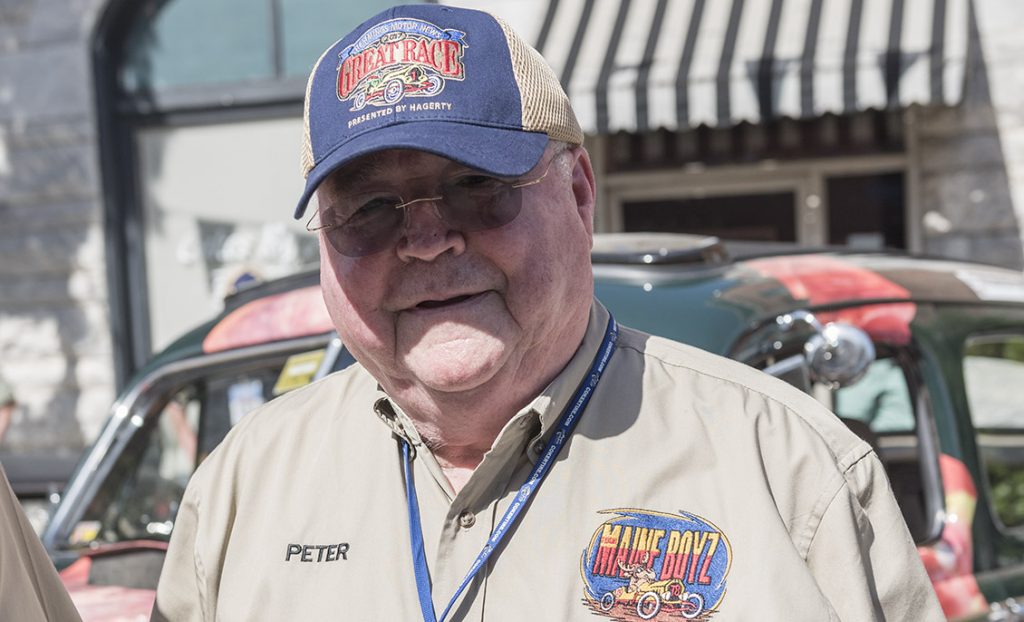 Great Racer Peter Prescott, who headed the committee to bring the Great Race to his hometown of Gardiner, Maine, last year, has been recognized with a Special Service Award by the Kennebec Valley Chamber of Commerce for his efforts in bringing the event to town. The antique car rally stopped overnight in Gardiner June 26 and the almost 500 participants from around the world were treated to fresh Maine Lobster downtown next to the Kennebec River. And several thousand spectators were on hand as well, many displaying their classic cars in the park by the river.
The Special Service Award is presented to an individual of organization who has shown exemplary leadership and long-term commitment to the community. The award is not given each year but rather when an individual or organization goes above and beyond for the community and is deserving of special recognition.
Prescott even had the governor of Maine on hand at the Great Race stop, and he opened his shop and car collection to the support crews who came into town earlier in the day. For their efforts, Gardiner was hands down the clear winner of the Great Race's annual Best Overnight Stop Award, which was presented to the entire Gardiner and Maine delegation participating in the event at the closing banquet in Halifax, Nova Scotia, on July 1.