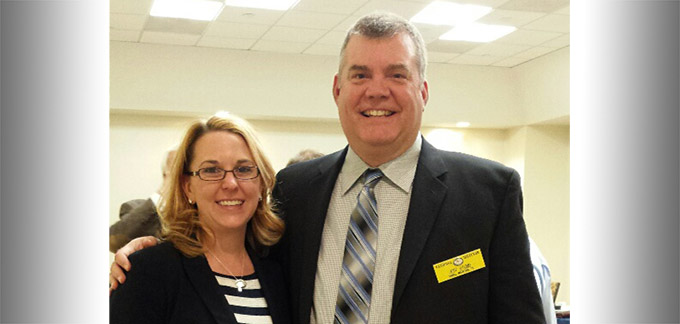 Great Race director Jeff Stumb's two-year term on the board of directors for the Antique Automobile Club of America ended last week at the annual meeting in Philadelphia just as another Great Racer's term began. Tabetha Hammer, Affinity Communications Manager with Hagerty and a three-year participant in the Great Race, began her term (2015-17) on the AACA board as one of three new directors sworn in on Feb. 12.

Hammer started competing in the Great Race in 2012 driving a 1962 International truck. In 2013, she drove a 1969 Camaro SS that had been restored by the employees at Hagerty. And for 2014 and the 50th anniversary of the Mustang, she drove a 1964 ½ Mustang that also was restored by the employees at Hagerty.
"I enjoyed being on the board of the top organization of the hobby," Stumb said. "I made a lot of great friends who dedicate a lot of time and energy to making it an even better hobby, and I know Tabetha will be a fantastic addition to AACA."