Faithful readers will recall, when last we left our heroes (aka Two Studs in a Stude), we had finally, if not cleverly, figured out our high-speed stumble, and fixed it by the magical technique of actually seating the primary coil ignition wire fully. Well, that made a difference today, with the car actually responding more or less as expected when the pedals were pushed!
It was a beautiful day for rallying (or anything else you could imagine to do – it was that good). Cool and crisp in the morning with light overcast opening to a lovely afternoon. The roads were ideal, through an all-American mix of hills, fields, glades, and towns, each dressed in their Summer best. I'd share more pictures, but we can't have our phones in the car (though NOBODY can imagine how they would be any help) – and these days that's the only camera I own!
We made no unforced errors, ALL DAY. Well, maybe we arrived too soon at the start of the last leg, and sitting in the hot sun did give us that engine stumble during the acceleration to a fast 48 mph. The heat of the day triggered some engine roughness, and then later in that leg we were blocked by a logging truck while in a timed section. Tricky to figure the right time delay (we estimated sixty seconds – should have been fifty). But overall, a really good score, including TWO MORE ACES (Four total so far)!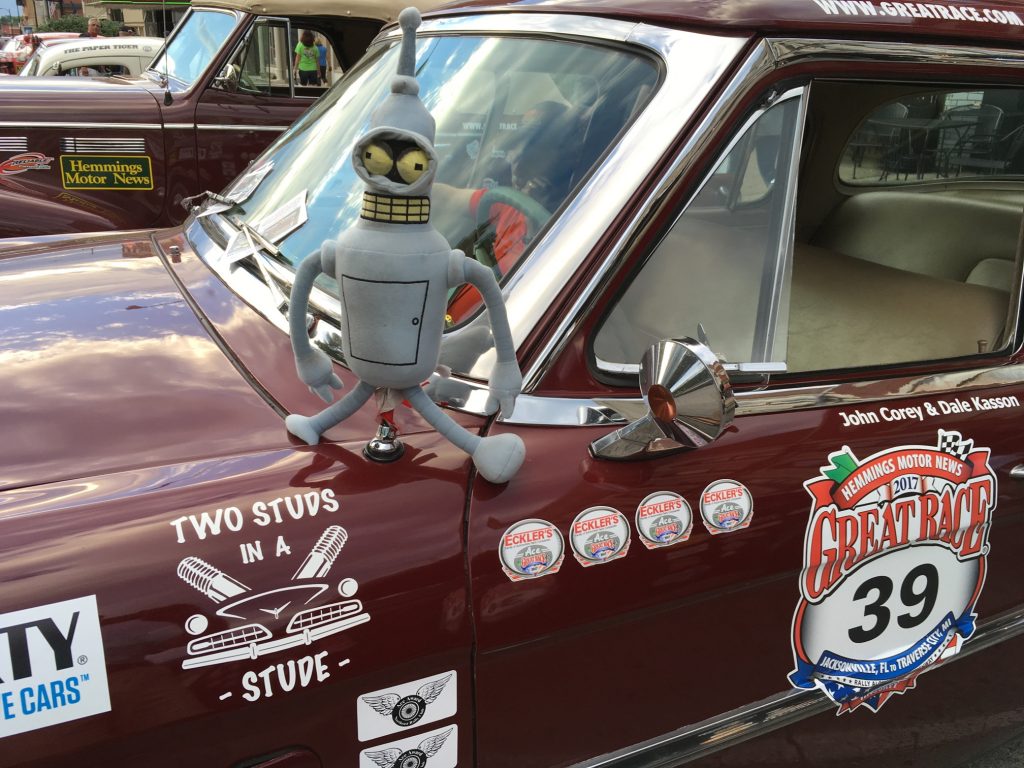 We had a 1, 0, 2, 0, and 11 seconds. Since the worse leg is tossed each day, that meant we had a time of just 3 SECONDS. Yowza! That was good for 11th place today, and moved us from 66th to 35th overall (15th in Sportsman).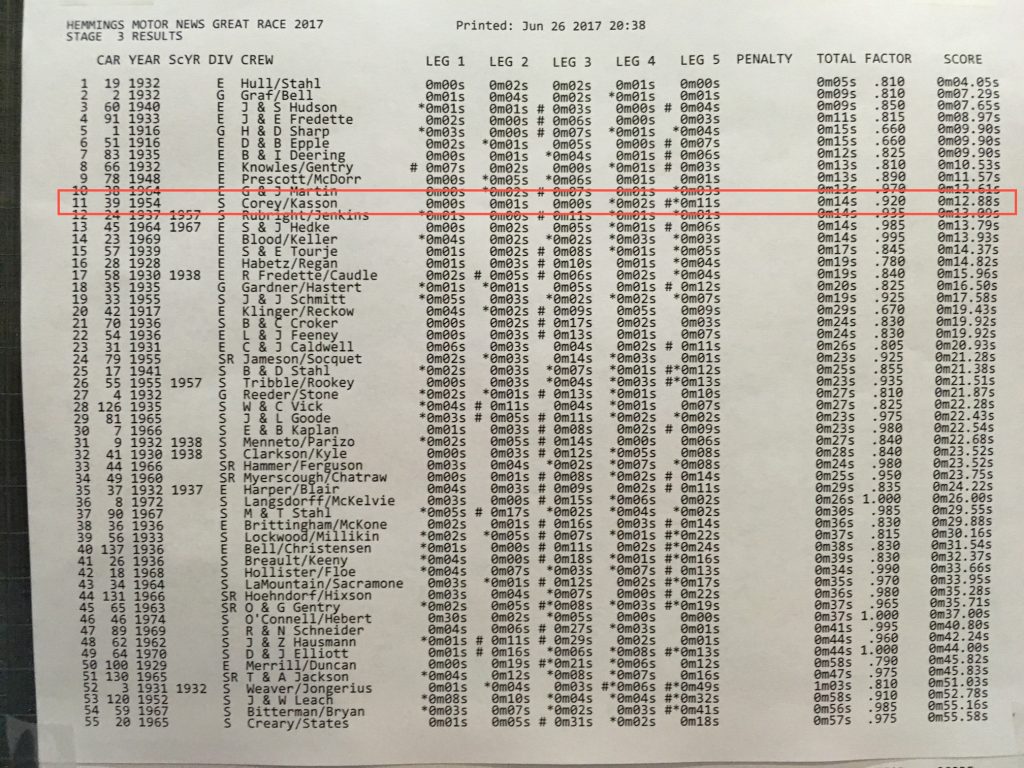 Corey/Kasson 11th Overall Today![/caption]
There was one country corner that fooled a lot of folks as it appeared not to be paved (lots of loose gravel on top). We got it, but just at the last moment, so it was a fast power slide through, and the sidewalls of the front right tire shows our dedication to the task, with gray dust embedded right to the edge of the whitewall! Now THAT's fun rallying.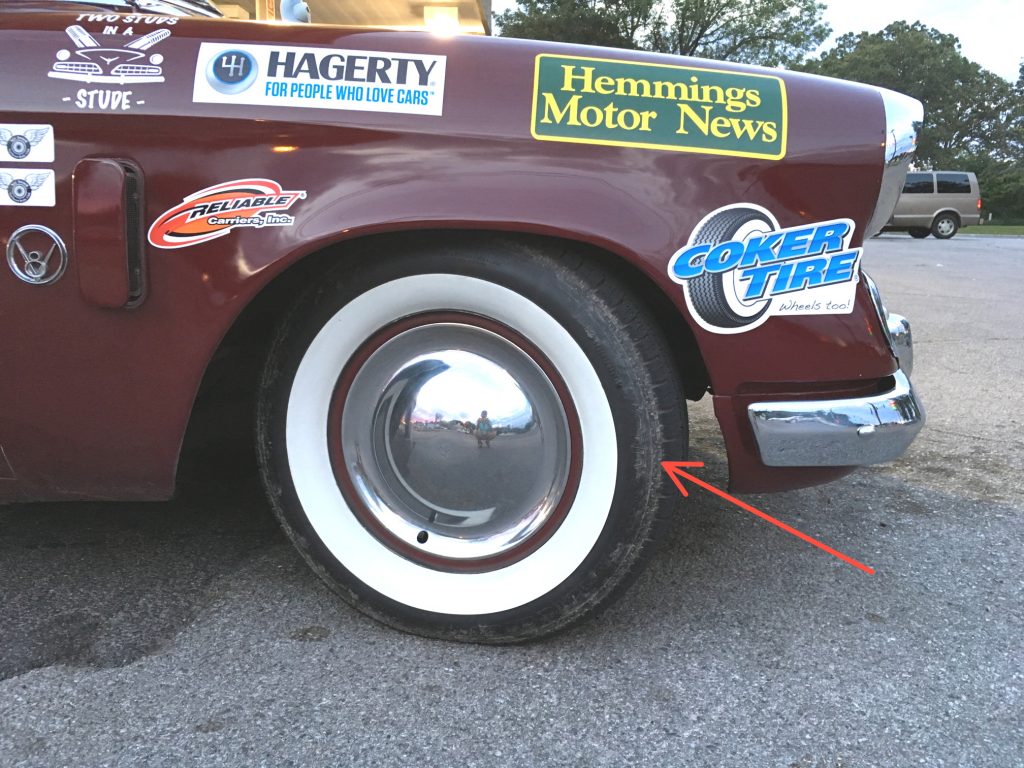 No complaints, but wouldn't it be cool to get all the way to 2th place? Yeah, 2th as in this street in Chattanooga this morning. Nice catch, John Classen!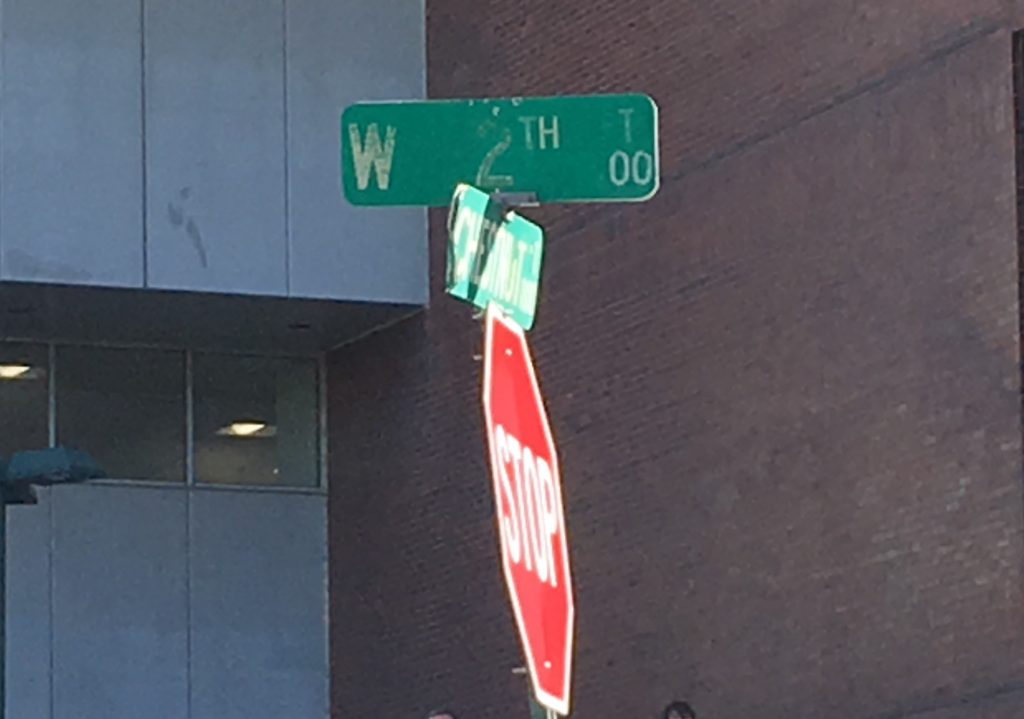 We had a great lunch stop in the historical village park of Murfreysboro, TN. Very cool place with buildings of the 1800's – could have spent hours there! In the afternoon we had a chance to run hot laps on the motorsports road track by the Corvette Museum inBowling Green. Dang, I wish I'd run the video and timed it. We had Bender (and Dale) hanging on for their lives as I clipped the apex markers and powerslid around the 3.2 mile course! Yeehah!
At the finish in historic downtown Bowling Green (yes, there is a green, but apparently no bowling) we collected our two new aces, and Bender our mascot got a kiss sticker from Rachel (he's slightly embarrassed – perhaps you can tell from his expression).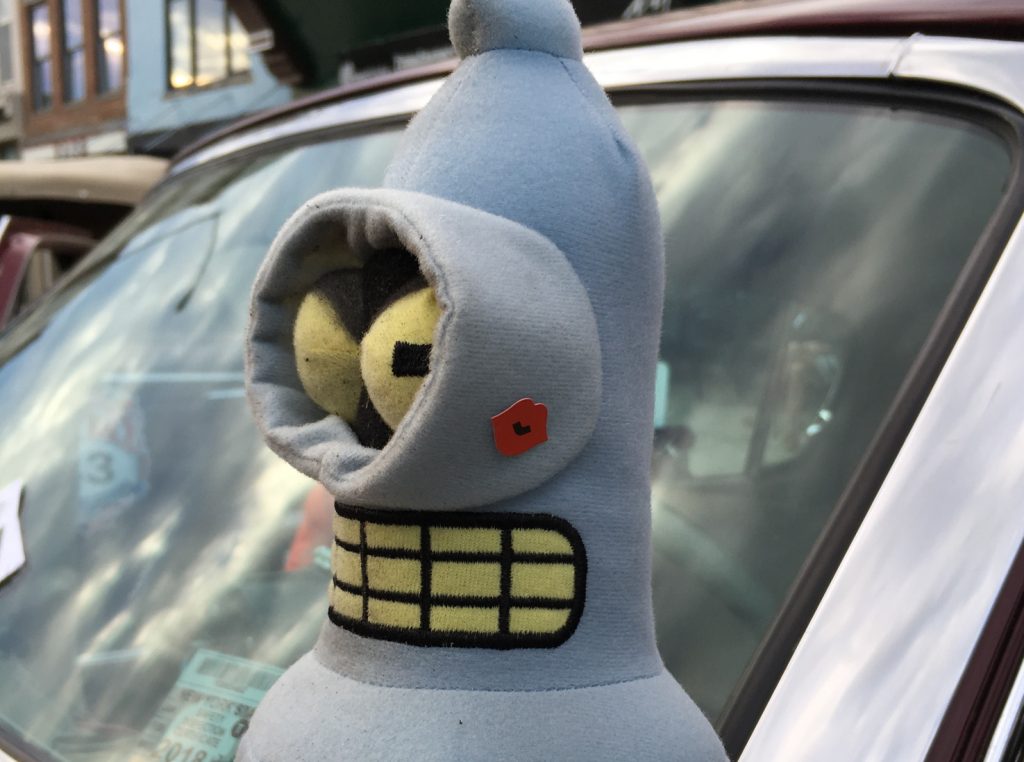 Dinner on the green – delicious (and they had ice cream!). A great turn-out and a super evening ending a grand rallying day.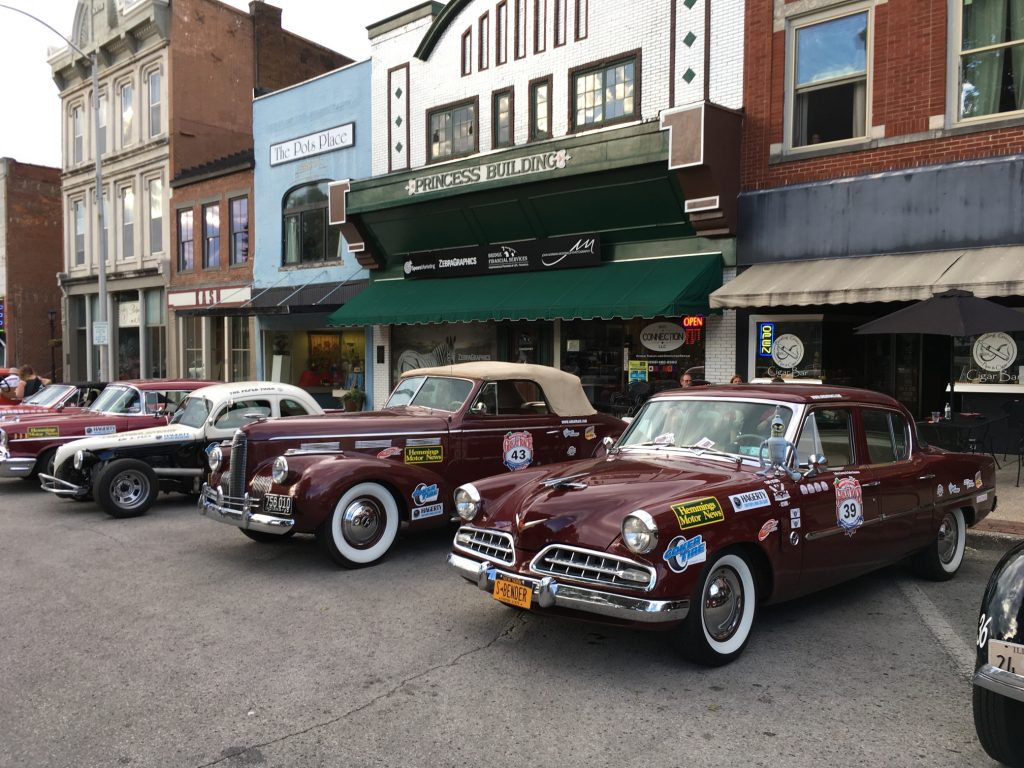 I don't know which makes this more addictive: the frustration of knowing you can do better when you try again tomorrow, or the satisfaction of a really good day like today.