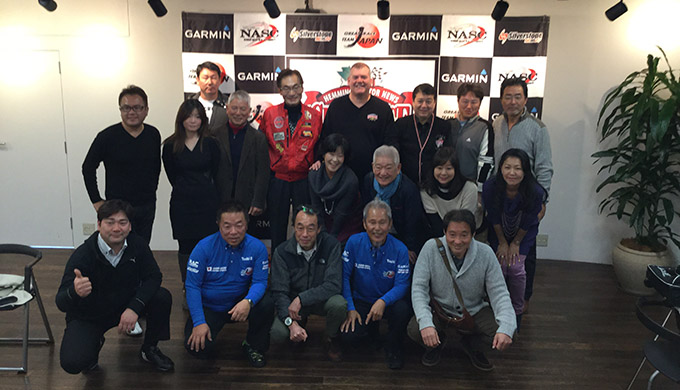 Toshi Akasaka of Japan participated in the 2014 Great Race and at the closing banquet when he was awarded "Our Best Friend" plaque he told the crowd he was going back to Japan and tell all of his friends what a great time he had and that he would bring five teams from Japan for the 2015 event. Well, after hearing of his great adventure, there are eight teams from Japan signed up to participate in the Great Race this summer. And to best prepare for the race, the teams scheduled a meeting in Tokyo and flew Great Race director Jeff Stumb to Japan to meet with the them.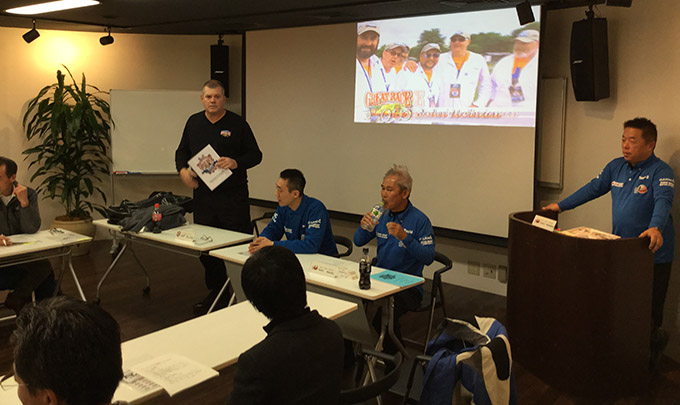 For those that don't know, it takes a total of 24 hours to fly from Chattanooga to Tokyo with changes in Atlanta and San Francisco. The flight from California alone was 12 hours.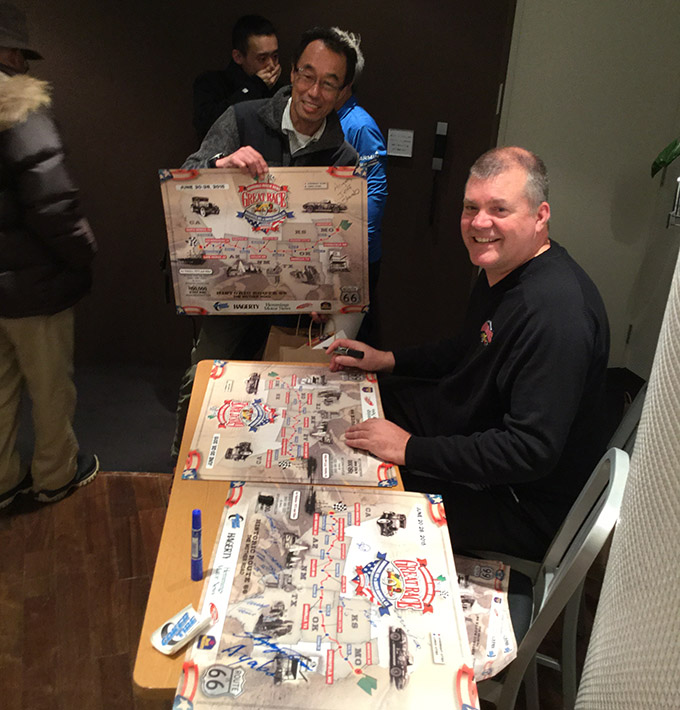 After arriving in Tokyo just after midnight local time, Stumb was picked up by Toshi and taken to the hotel for a few hours of sleep before the big meeting the next morning. Everyone associated with all eight teams (drivers, navigators and support crews) arrived right on time for the 10 a.m. meeting Saturday. Some teams traveled from as far away as three hours from Tokyo for the meeting.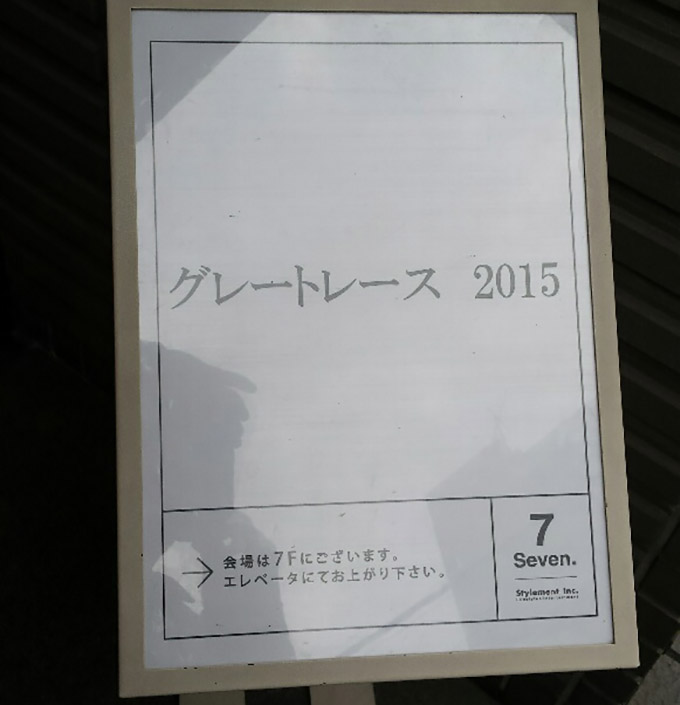 Toshi has assembled a fantastic group to help the Japanese teams with the trip, including shipping cars, travel and translation. One of his partners is American Bill Brown of Florida who will help Toshi on the Great Race.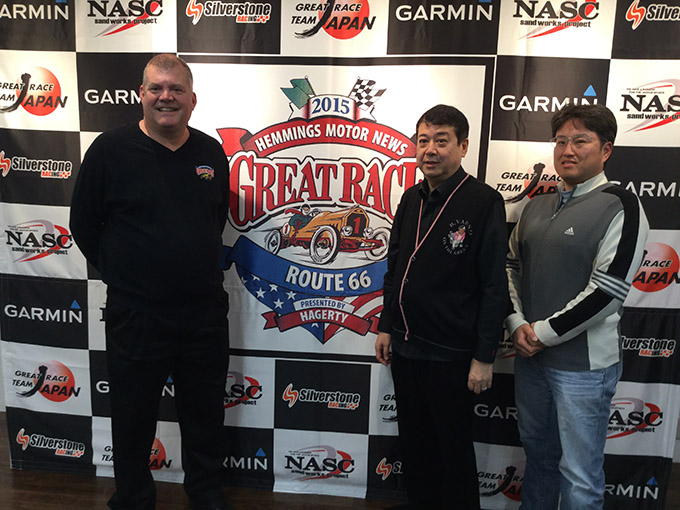 During the meeting the teams watched the 2014 Great Race TV show on a big screen in the room and were addressed by the event director. A local translator made the process seamless. Each team was introduced by Toshi Nakajima and they were formally presented with their car numbers. Almost every team asked detailed questions about the event.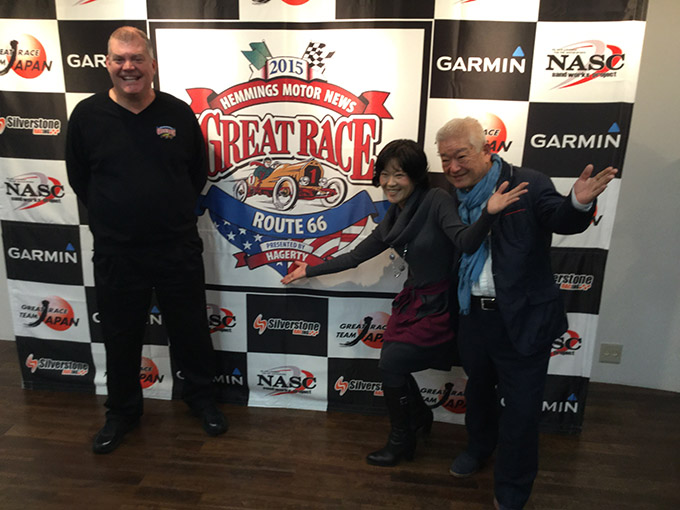 One of the teams is headed by a famous Japanese singer, TV and movie star (sort of a Japanese Dean Martin). While in Japan, Stumb saw him on a couple of Japanese game shows on TV. Another team is headed by a man who has raced at Lemans. All eight teams are rookies in the Great Race, but even with the language barrier they face they will be tough to beat in the Rookie Division.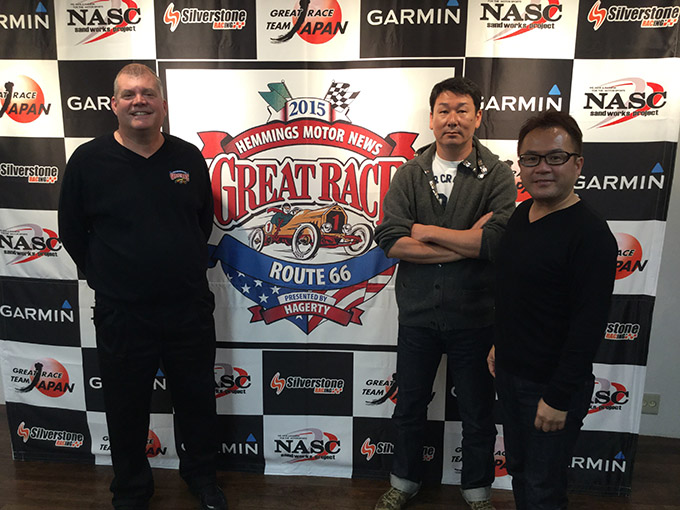 The Japanese cars are going to be a big hit with the American public along Route 66. They are all right-hand drive Japanese cars, highlighted by a 1969 Toyota 2000 GT, a 1969 Nissan Fairlady Z 432R (known in the U.S. as a Datsun 240Z) and 1967 Nissan Fairlady 2000.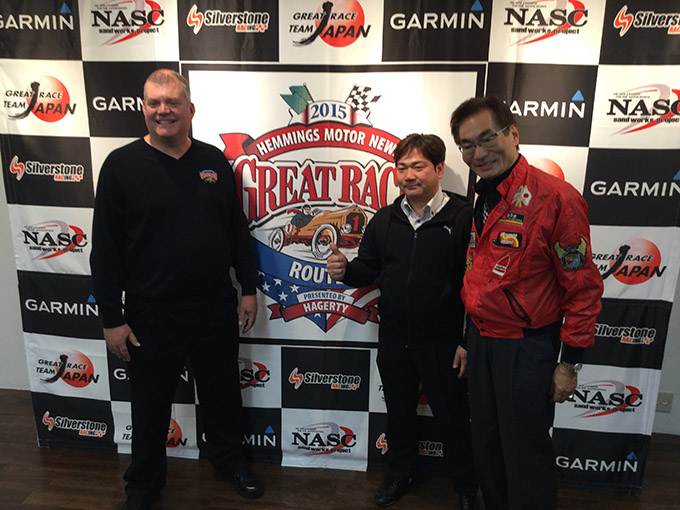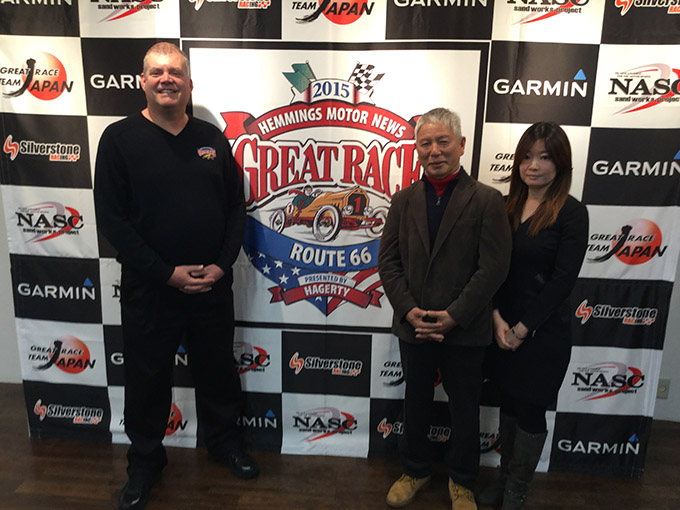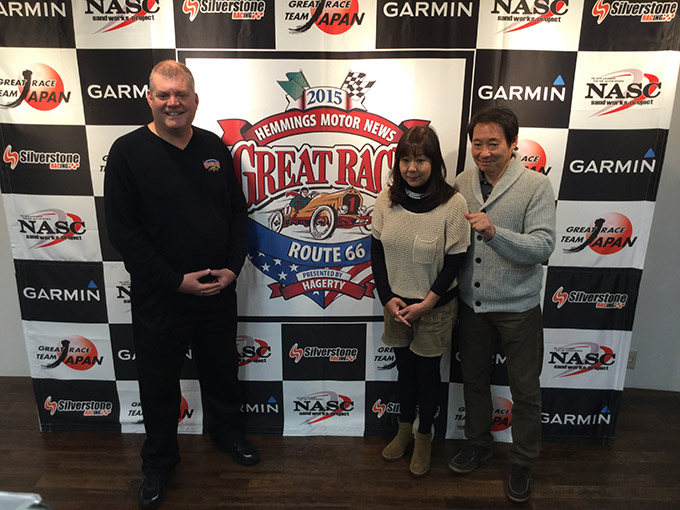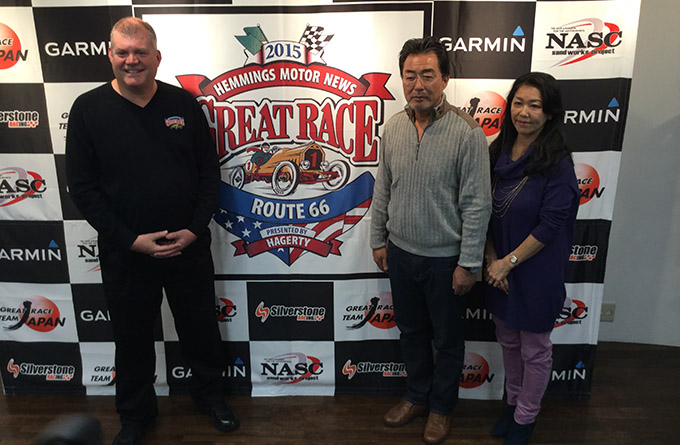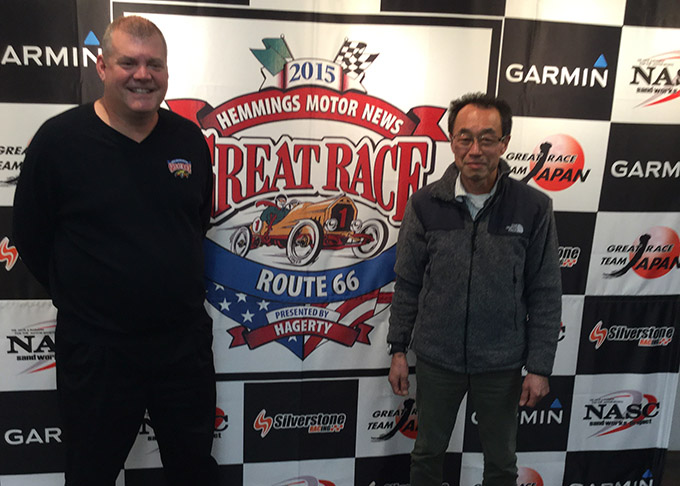 This is the first of three reports on Jeff Stumb's trip to Japan. Part 2 will feature the cars the Japanese teams will be driving and Part 3 will feature his trip to Nagano to swim with the Snow Monkeys.