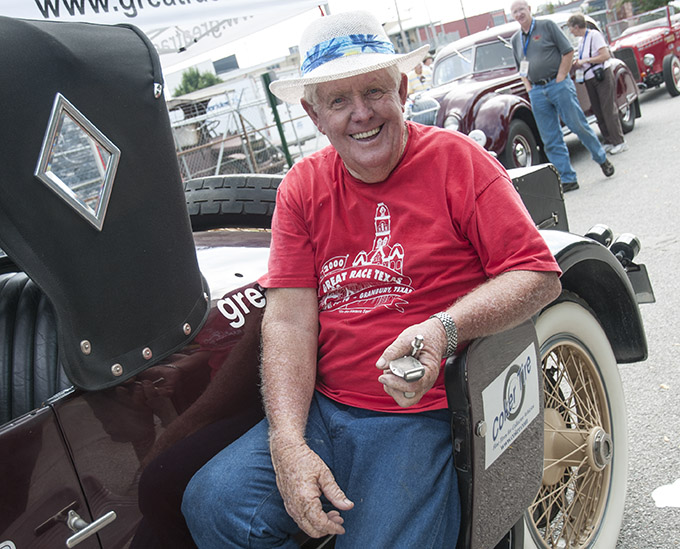 It is with great sadness that we announce Great Race legend Gab Joiner passed away today after a brief illness in his home state of New Mexico. Gab and his wife Evonna were fixtures on the event for more than 20 years. He enjoyed bringing new cars to the Great Race, and the number of different cars he drove in the event was in double digits.
Gab and Evonna won the Sportsman Division back in 1995 and they still own the Buick the won for accomplishing that feat. They are best remembered for their 1917 Marmon, which they raced several times. Until last year when Barry and Irene Jason posted the first ever perfect score, Gab and Evonna held the distinction of lowest score with a 1 second day score in 2006. Gab was a founding member of Rally Partners in 2002 that kept the Great Race alive after Tom McRae retired.
Gab always had a smile on his face like in the picture above, and he would give you the shirt off his back. He will be missed by his friends and family all over the country. A Funeral Service will be held at 10:00 am on Wednesday, June 3, 2015 at Sagebrush Communtiy Church, 6440 Coor Blvd NW, Albuquerque, NM 87120.