So in Last Year's Great Race, our '32 Buick suffered engine death just two days before the start, WAAAY over in California (coulda been worse – like ALASKA, maybe: as I live in New York, the OTHER coast, far away…). Sooo… regular readers will recall we bought Sven Skveelar, the Emergency Volvo (1964), and ran Great Race 2016 that way. And it worked.
Well, never one to leave well enough alone (and not thrilled with the comfort or speed level afforded by Sven); we have acquired a new and unusual ride for this year: a 1954 Studebaker Commander LandCruiser. For those of you not born long ago, that is NOT a Toyota SUV. It's a car, a top of the line sedan with a little 233 cubic inch V-8 (a small block before THE small block!). And it comes with a weird overdrive (more on that in another post). These were made in South Bend, Indiana, so I've named the car 'Bender' and not least because it resembles another Bender (robot on TV show Futurama, familiar if you were not born TOO long ago…).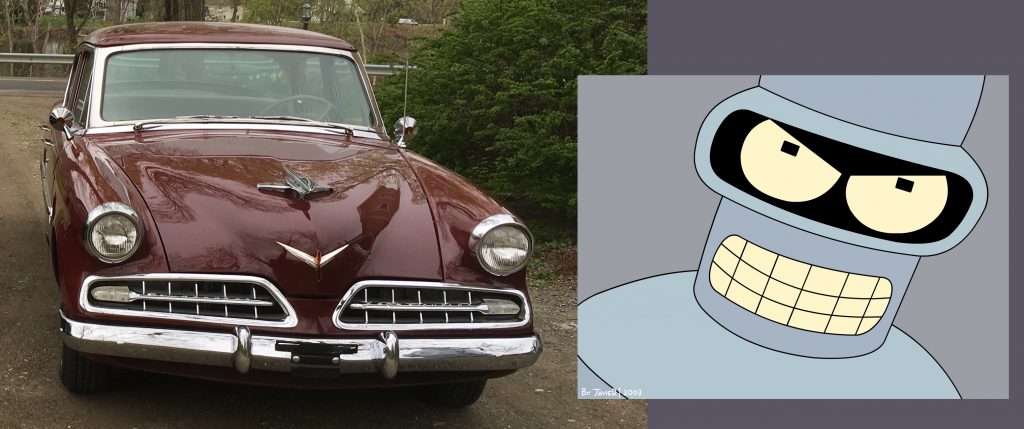 With Dale Kasson as navigator, we ran a proof of principle last weekend in the Northeast Rally Club's Penn-York weekend rally. With an Ace each day, we placed in the top third. Not bad. This might just work.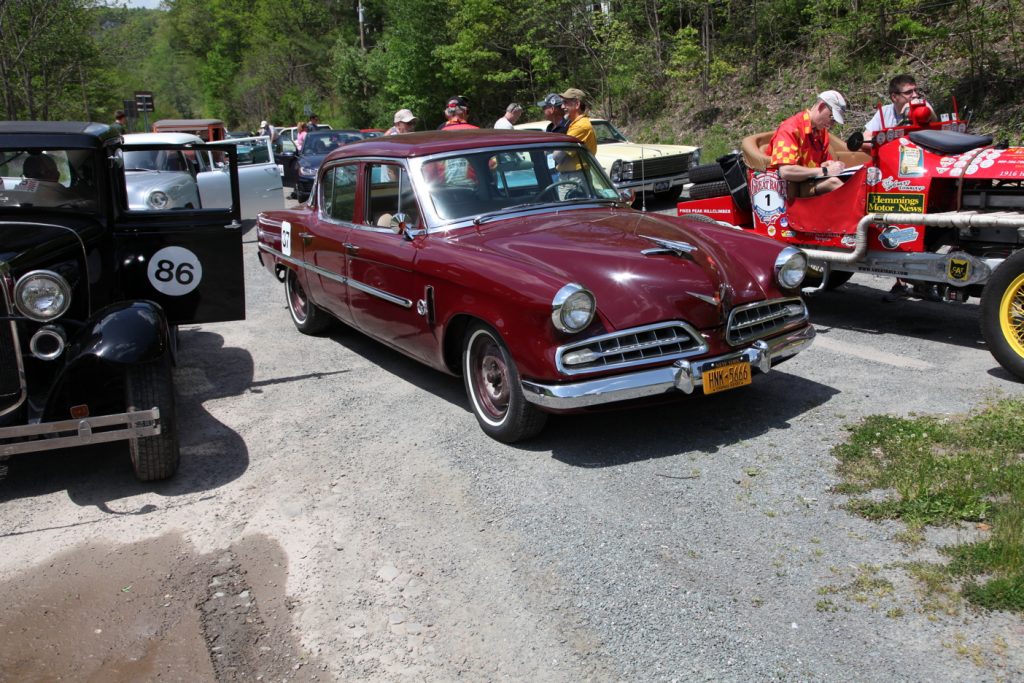 Look out, you other 149 Great Race teams, we're coming! See ya in JAX!