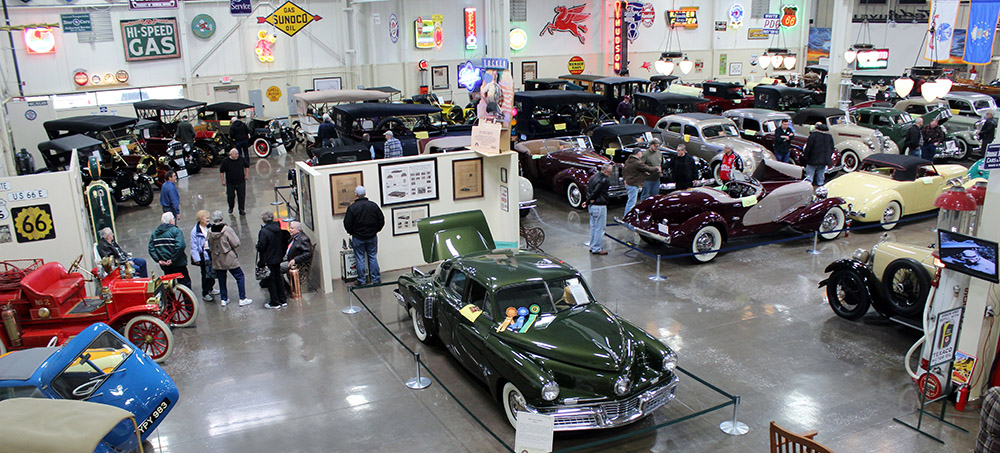 Chesterfield, MI (Lunch)
Stahls Automotive Foundation is a world class car collection but it is what Ted Stahl likes to call a "complete automotive experience" and it is. The musical instrument collection is as impressive as the automobile collection at his Chesterfield, Michigan facility. And then there are the gas pumps and signs. The automobile collection consists of just about every top marque ever made, including Duesenberg, Auburn, Packard, Stutz, Mercedes, Tucker and Marmon just to name a few. Racers will get extra time for lunch on this day to be able to take in the incredible facility.
Frankenmuth, MI (Overnight)
One of the most unique city stops ever on the Great Race will be in Frankenmuth, Michigan on Day 7. With a population of less than 5,000, Frankenmuth is not the typical Great Race overnight stop. But that is because Frankenmuth is not your typical town. Called "Little Bavaria," Frankenmuth is a tourist community and all of the structures in town resemble Old Bavaria. It is also home to Christmas Wonderland, the largest store of its kind in the world. The host hotel for all racers is the Bavarian Inn, which sits on the Cass River and you have to cross a wooden covered bridge to get to it. Every year Frankenmuth is host to Auto Fest, one of the largest collector car shows in the world.
Related Links
---